Carol's Product Picks for:
People who are smart about the nutrition they put into their body that determines good health for now and in the future.

People who know that holistic living is more than just taking vitamins. They reduce toxins in their personal evnironment.

People who are an elite group who do all they can to give themselves and their families every option for a dynamic, healthy life. There are no limits to their dedication.




1. Vivix®. Shaklee calls it "a revolutionary breakthrough in the fight against cellular aging." The ingredients in Vivix have been shown in laboratory studies to positively impact the four key mechanisms of cellular aging. In fact, a 30-day supply delivers the equivalent amount of resveratrol found in 3,000 glasses of red wine, and laboratory studies found Vivix to be 10x more powerful in slowing a key mechanism of aging than resveratrol. It's really good stuff!*
2. Shaklee Vitalizer™. This is my foundation. In one daily packet I get foundational nutrients I need, including sustained release B and C vitamins, minerals and more, plus probiotics, Omega-3s and more. If you're like 9 out of 10 Americans, you don't eat enough fruits and vegetables, and that means you may not be getting enough of the right nutrients. Plus I love getting my Pre Biotic included in the strip for colon health. That's a great reason to supplement what you eat and I really like the way Vitalizer makes me feel!
3. Cinch® Vanilla Shake Mix: Soy or Cinch® Vanilla Shake Mix: Whey
I love these shakes for so many reasons. They are rich in protein, I can mix in strawberries, bananas, peaches, whatever and it always tastes great. That's my routine…blender, milk, fruit, cinch shake powder. It's so good. I feel full and stay feeling full throughout the morning. They're great for people watching what they eat. Both feature an ingredient called Leucine which helps retain muscle.

5. NutriFeron®. NutriFeron is "a clinically supported blend of immune-strengthening plant extracts." I simply call it an immune system booster. It's in my top 5 because so many of my friends and family use it. I feel like it boosts my immune system defenses and helps increase my resistance wherever my paths take me.*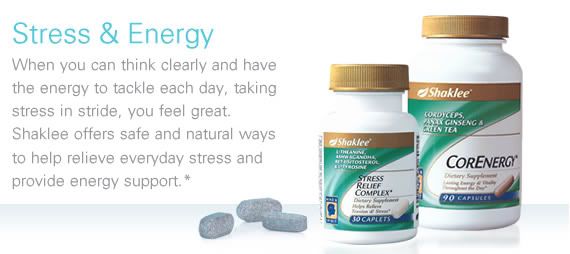 • Allow you to be more alert and able to concentrate during times of stress*
• Help blunt cortisol, a stress-response hormone that can affect long-term health*
• Enhance the body's ability to adapt to everyday stress*
7. CorEnergy
750 mg cordyceps extract from a mushroom that has been extensively tested in China and found to fight everyday fatigue, possibly by promoting more efficient use of oxygen and enhancing cardiovascular health

Antioxidants known to promote sustained vitality

200 mg Panax ginseng extract standardized to contain 10% ginsenosides200 mg of green tea extract for the antioxidant benefits of one cup of green tea*
In addition to building strong bones and teeth, the nutrients in OsteoMatrix:*
• Help retain normal blood pressure
• Assist in muscle contraction and nerve transmission
• Help reduce PMS symptoms such as bloating, cramps, water retention, irritability, and moodiness
Plus OsteoMatrixs helps me sleep soundly.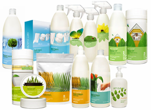 You'd have to spend more than $3,400 to get the same amount of clean found in the Get Clean Starter Kit!
And, when you purchase the Get Clean Starter Kit you also make a positive impact on the planet:
Keep 108 pounds of packaging waste from landfills.
Eliminate 248 pounds of greenhouse gas.